Celebrating 42 Years of All things Irish

and a proud supporter of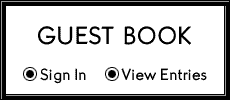 Congratulations​!

Barrie Monks

Shamrock Club President 

for

2014/2015

Congratulations​ 

John Harrington and Kelly Smith

Irish Man and Irish Rose 

 for 2015

​Comfort and Joy at 

The Monarch Public House – December 21st

John and Lori Harrington 

would like to invite everyone to join them at The Monarch Public House to "Celebrate The Season". Festivities will start at noon and continue till 6 pm. 

Menu items will consist of Seasoned Wild Salmon, Irish Banger Sausage, BBQ Ribs, Battered Shrimp and Seasoned Chicken. There will also be a full range of deserts and specialty drinks. Music and door prizes will round out what will be a fun and festive occasion.